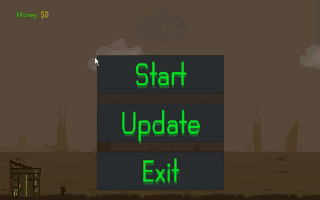 Final Light Guardian
Final Light Release : You must survive , but for how long?.
---
After the world event called the Big Light, a million of people were taken. This event have caused a world war. At the end only a few people stay alive under the ground. They developed a new kind of soldier to protect them. After 1000 years the world become unsafe, full of mutant créatures (mixed of biomecanical and artificial intelligence). You must survive in this new world, but for how long?.
Files
Final Light Guardian
16 MB
Sep 24, 2017
FL_ReleaseWinMac.zip
33 MB
Sep 25, 2017